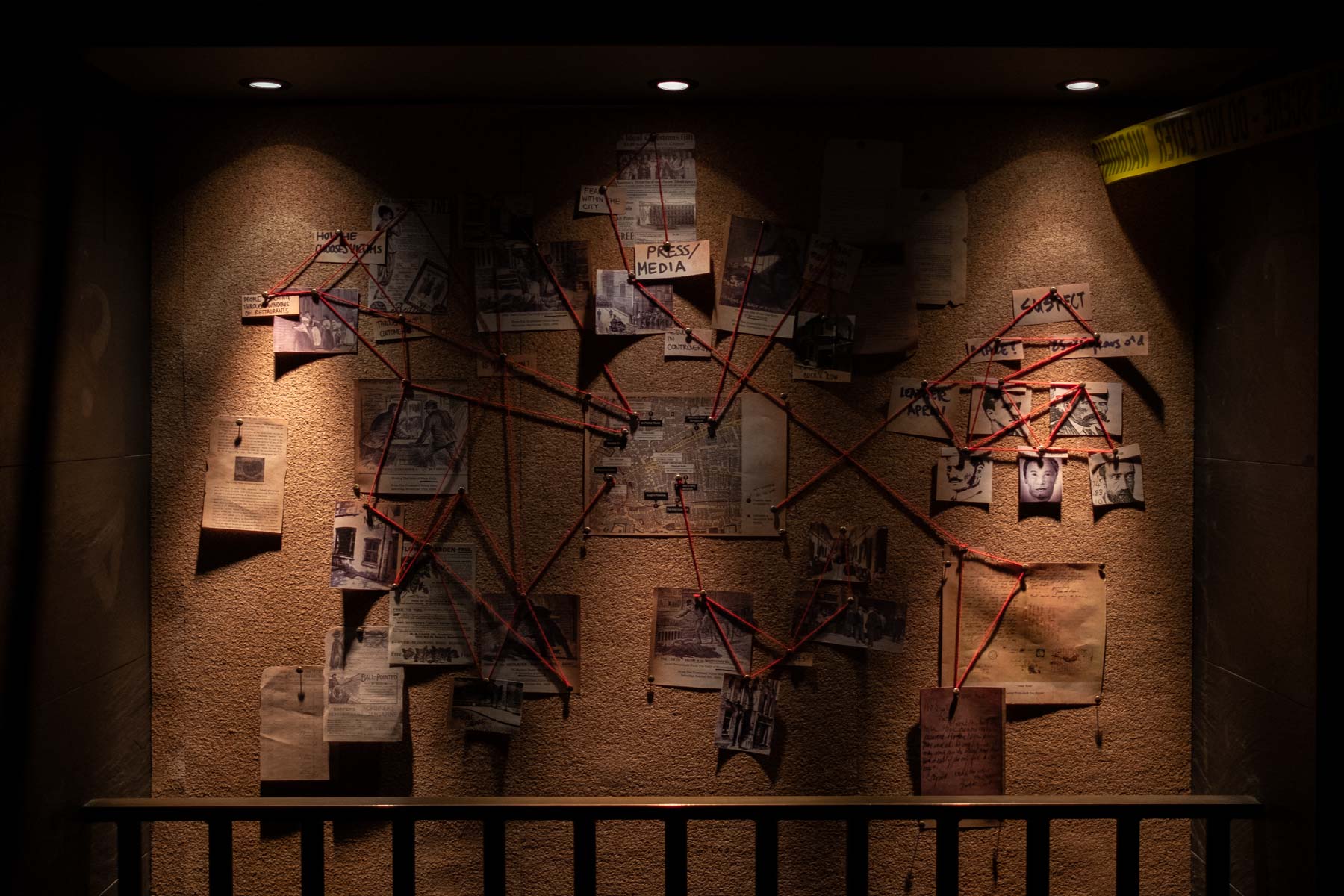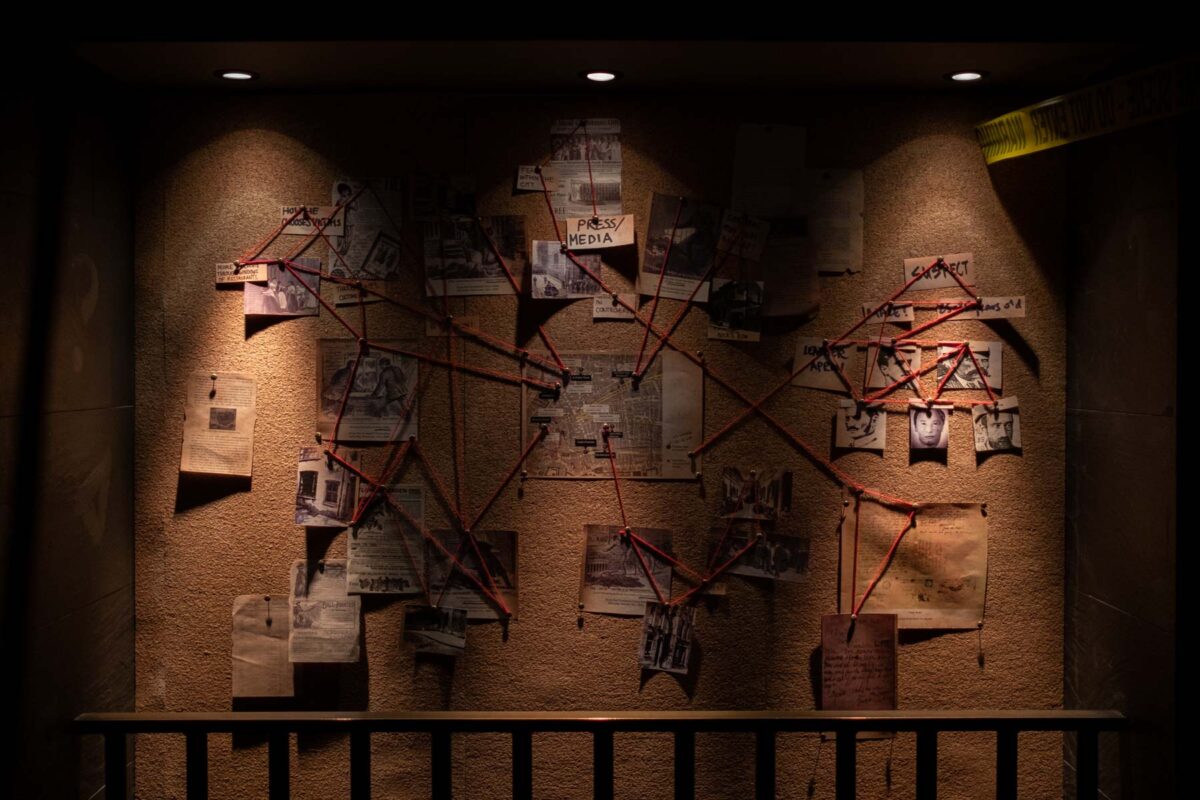 What Is the H-Division Jack the Ripper Cocktail Bar?
H-Division Shoreditch is London's Victorian cocktail bar. It's an immersive cocktail experience themed after a Victorian-era police station that's centred around one of the world's most infamous serial killers – Jack the Ripper.
This Shoreditch cocktail experience is the brainchild of owners Lollipop, the pioneers of immersive experiences, and is housed in Shoreditch Funhouse. Alongside the Jack the Ripper cocktail experience in Shoreditch Funhouse are Maikonita, a Japanese and South American restaurant, and Madame Butterfly, an espresso martini bar. So, before or after your experience you can indulge in some delicious food or espresso martinis! There's also a photobooth…a favourite keepsake opportunity of The Bumper Crew!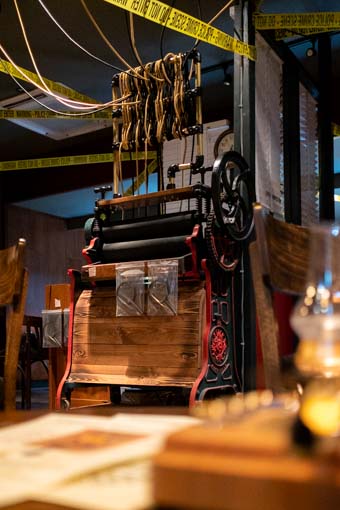 What Happens in H-Division?
The year is 1888 and you're on the case of one of the world's most infamous serial killers – Jack the Ripper. You're in H-Division police station, Shoreditch, and are tasked to aid Inspector Abberline catch Jack the Ripper…all while under the influence of alcohol. What could possibly go wrong?! Ha!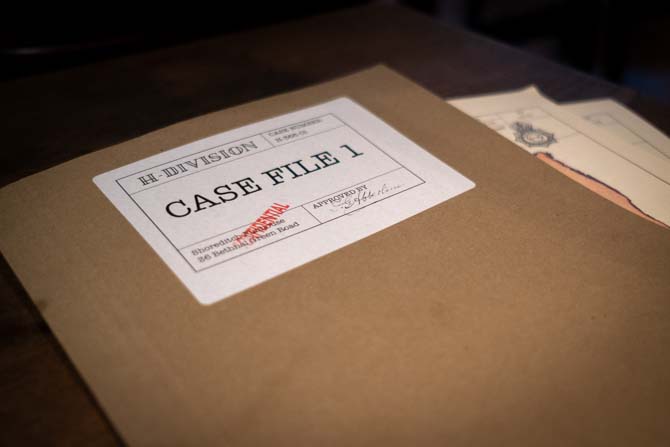 Upon arrival you will be given your welcome drink before strapping on your police helmet, donning your copper cloak and getting your cocktail on to solve some Ripper mysteries!
As you work your way through the experience, you will encounter activities including UV lights, vintage typewriters, morse code devices and even the odd riddle to solve.
The Jack the Ripper cocktail experience is a must if you're in Shoreditch. It's super interactive, and loads of fun but be under no illusion – it gets difficult towards the end!
If you're familiar with escape rooms, you might even say it's a halfway house between an escape room and cocktail bar.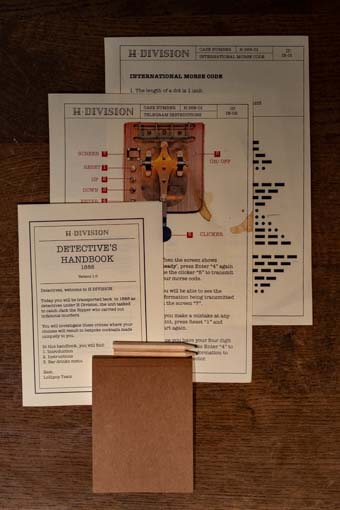 How Much Does H-Division Cost and What Do You Get?
The experience costs £38 per person. It's a 2-hour experience and included in that are three cocktails, one of which is a welcome drink. The remaining two are served throughout the experience, based on your taste profiling skills, meaning they are bespoke to you and based on the choices you make to solve the mysteries! What are taste profiling skills, you ask? All will become clear when you get immersed and pick your options throughout the tasks set by Inspector Abberline!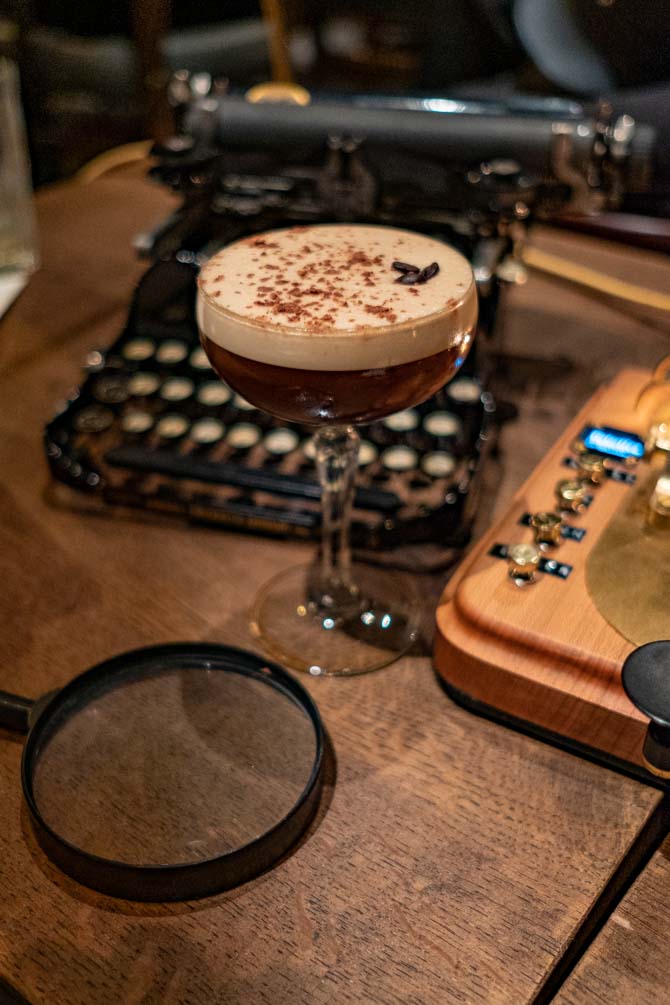 While we're talking about cocktails – we are huge lovers of an espresso martini and this place did not disappoint with their rendition of this classic coffee cocktail. Be warned though – don't drink too many or you won't be getting your 40 winks…trust us!
Did You Know?
Back in the day (1888, that is!), one of the most notorious and feared divisions to be posted to as a police constable was the H-Division police station. Unsurprisingly (and rather cleverly) H-Division cocktail bar sits within the same postcode that the original police station was, London E1.
---
H-Division Jack the Ripper Cocktail Bar Experience, Shoreditch
Open Wed-Sun
36 Bethnal Green Road, Shoreditch, E1 6HT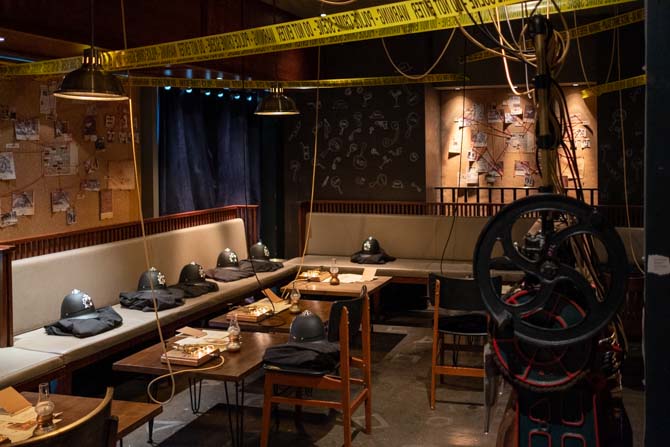 ---